Case study
"Strengthening Education and Health Services for Afghan refugees and host communities (EHS)"
Location

Pakistan

Project type

Inclusive Education and Health
GIZ Pakistan has been supporting the Elementary and Secondary Education Department (E & SED) and Department of Health (DoH) in Khyber Pakhtunkhwa province of Pakistan to improve access to public sector education and health services for Afghan refugees and host communities in three targeted districts. 

The GIZ project "Strengthening Education and Health services for Afghan refugees and host communities (EHS)" is providing a road map to teachers, teachers' educators and education managers towards mainstreaming disability in public sector schools inter alia other interventions. The project has adopted a holistic view of disability inclusion and supporting inclusive schools' infrastructure, inclusive pedagogies, inclusive disaggregated data and tackling attitudinal and institutional barriers.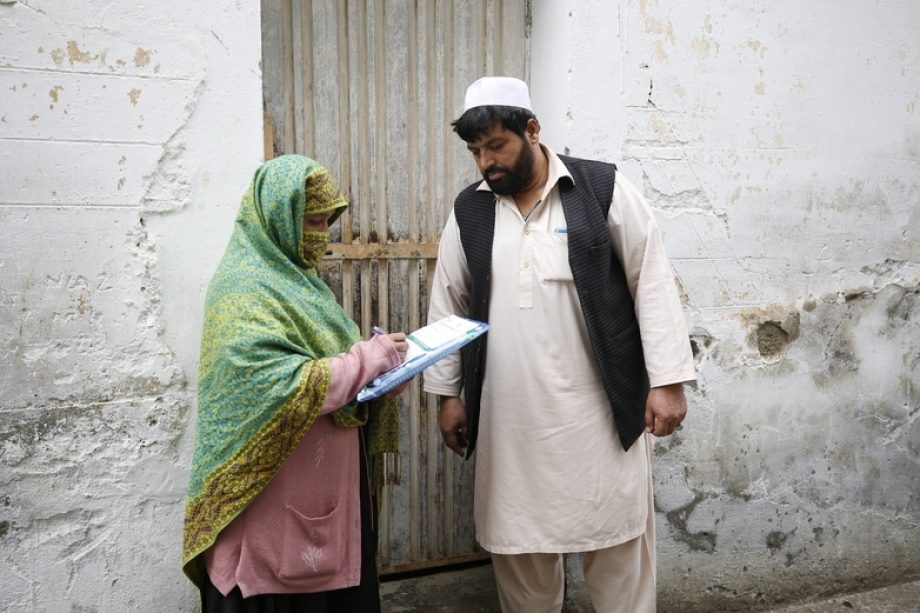 Reliable, consistent and complete data on disability is key to effective and efficient planning, implementation and evaluation to ensure inclusiveness of activities. Inclusive and disaggregated data regarding types and severity of impairments of children and youth help designing targeted interventions to address environmental, institutional and attitudinal barriers faced by persons with disabilities. To this end, the EHS project has opted to utilise the Washington Group Short Set of questions (WG-SS) right from the planning phase of the project.
Capture inclusive disaggregated data through WG-SS
The six questions of the WG-SS ask whether a child/person experiences any difficulties in six different domains of functionality, on a scale from no difficulty to cannot do at all. The results produce a continuum along which everyone can be placed under a certain category of disability and its severity. To record disability prevalence within the targeted population and targeted schools' students using this tool the project has followed the Washington Group recommendations.
The project during the roll out phase trained its technical staff and project implementation staff of Implementing Partners on how to use WG-SS tool and the way to introduce parents and persons with disabilities to the six questions. The trained staff then followed the utilisation of this tool during the project baseline among the community, schools' baseline and House to House Survey of Afghan refugees living in the catchment areas of the targeted 60 schools. This exercise produced quite interesting and reliable results on disability prevalence among the targeted population and paved the way for meaningful interventions to address barriers for persons with disabilities and integrate them fully in the teaching learning processes.
By using this tool, the project has obtained complete and correct disaggregated data of persons with disabilities from the targeted schools and their catchment areas for planning, implementation, evaluation and presentation to the government and donors. Based on this data, the schools' Parent Teachers Councils (PTCs) and teachers have developed inclusive Schools Improvement Plans (SIP) to improve access for persons with disabilities and ensure robust referrals to specialised services. This data will also facilitate the medical screening of children with low vision and hard of hearing, the project has planned.
To sustain the utilisation of WG-SS and its underlying impact, the project has included it in the capacity building initiatives of government education officials and teachers. The project has already trained district education officials and teachers on how to use this tool for different purposes particularly knowledge management where once a year data of students is collected for the provincial and national level Education Information Management System (EMIS). The project also plans to include training on this tool in the contents of provincial level teachers training programmes such as the Induction Program (IP) and Continuous Professional Development Program (CPD). Under these programmes the project will initially train teachers' educators on this tool and later on, these teacher educators will act as multipliers and cascade this training throughout the province.