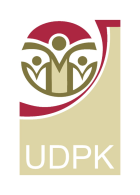 United Disabled Persons of Kenya (UDPK)
United Disabled Persons of Kenya (UDPK) is the federation of organizations for persons with disabilities in Kenya. Persons with disabilities in Kenya have organized themselves into groupings commonly known as Organisations of Persons with Disabilities (OPDs).
These are organizations that work to lobby for the interest, rights, and welfare of persons with disabilities. They exist in various forms and are formed based on need and common interests. Some of them are informal while others are formal. These entities have registered themselves with UDPK, the umbrella organization. UDPK, therefore, plays the role of linking disability issues to other stakeholders. Its mandate is to advocate for the rights of persons with disabilities in all spheres of life. It is committed to ensuring that persons with disabilities share an equal platform and enjoy their rights across all sectors of development.
Our Vision
To realize a barrier-free society that recognizes the rights of persons with disabilities for better lives.
Our Mission
To promote full and effective participation of persons with disabilities in socio-economic and political spheres as enshrined in legal frameworks.
Our Core Values
Our Core Objectives
To increase authenticity and capacities of OPDs and persons with disabilities to effectively represent and advocate for their rights at national and county levels
To work with authorities at all levels to ensure inclusion in policy framework development (laws, legislation, and regulations) and implementation
Create public awareness on disability and monitor the implementation of the realization of the rights of persons with disabilities by duty bearers.
Network Membership
UDPK is a member of the East African Federation of the Disabled (EAFOD) which brings together national OPD federations at the East African level. UDPK is also a member of the Africa Disability Forum (ADF) and the International Disability Alliance (IDA)