Intersectionality
Intersectionality is an approach that tries to understand the complexity of people rather than thinking along single-dimensional concepts of identity. This is a key when it comes to analysing and challenging inequality and injustice.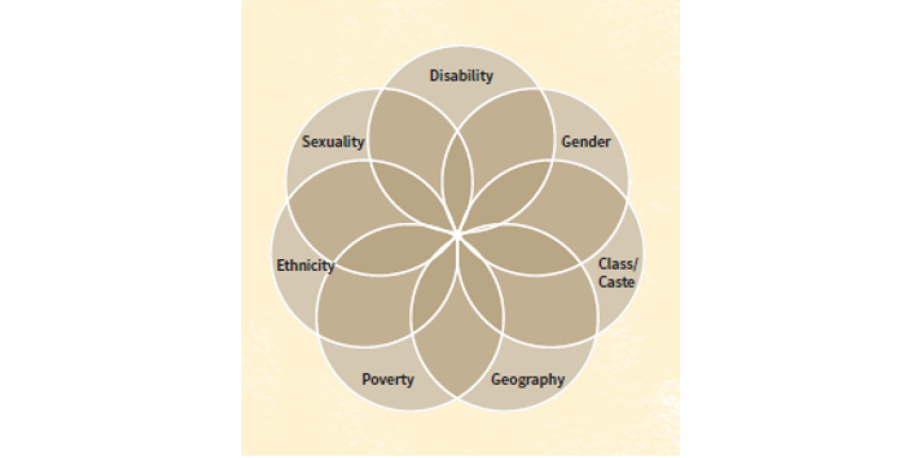 Persons with disabilities are not one homogenous group. The same applies to women, men, children, migrants, refugees, or any other generalised grouping. Every human being is a combination of different characteristics that determine their identity. When several of these characteristics intersect, and if they are associated with negative perceptions, the risk of being discriminated against increases. Persons with disabilities are often superficially defined only by their impairment, disregarding other characteristics. And while it is true that impairments are often a cause of discrimination, factors such as ethnic origin, religious affiliation, gender, age and other characteristics can be further grounds for exclusion. In most cases, if only a minority of the population has a certain characteristic, the risk for discrimination because of this factor increases. The greatest exception to this rule is gender, as half of the world population is female, but males often hold more power.

A concept first used by Kimberlé Crenshaw
Kimberle Crenshaw used intersectionality to explain the various ways in which race and gender interact to shape the multiple dimensions of black women's employment experiences. It is more widely used now to understand the intersection between forms of oppression, domination or discrimination.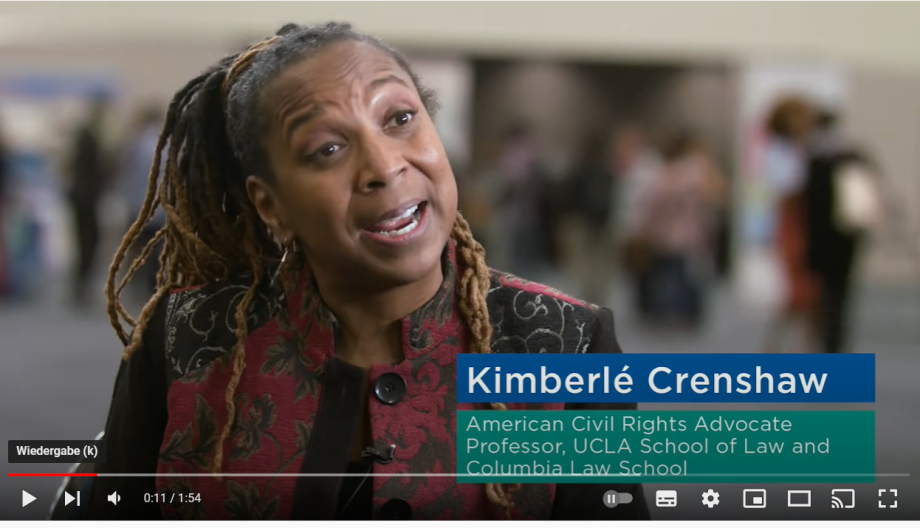 Neither a disability lens, nor a gender lens, nor a children's rights lens alone can reflect the reality of human diversity. The Convention on the Rights of Persons with Disabilities (CRPD) recognises intersectionality, and the reality of multiple and intersectional discrimination. It refers to other human rights frameworks protecting groups at risk of discrimination and exclusion with provisions on the rights women and girls (article 6) and children (article 7) with disabilities. It also and refers to several other marginalised groups explicitly.
Further Reading