Securing reasonable accommodation
According to the Convention on the Rights of Persons with Disabilities (CRPD) reasonable accommodation means "necessary and appropriate modification and adjustments not imposing a disproportionate or undue burden, where needed in a particular case, to ensure to persons with disabilities the enjoyment or exercise on an equal basis with others of all human rights and fundamental freedoms".
The key aspects of reasonable accommodation are: First, it is a temporary arrangement, unlike accessibility which is a permanent and systemic change. Second, it has to be requested by persons with disabilities and is an accommodation for the individual. Finally, it must not pose an undue burden on the organiser. 
A request is considered 'reasonable' if
an individual with a disability requests what type of reasonable accommodation is needed. This does not oblige the organiser to implement the request in full. Alternatives can be negotiated between the person requesting and the organisers. Note: Some persons with disabilities especially persons with intellectual disabilities or persons with disabilities from marginalised groups, who have never experienced good support may not know what to ask for - organisations need to be proactive in asking what support is needed.
The request for reasonable accommodation should be relevant to the purpose, for example, to enable meaningful participation.
The request must be assessed for proportionality
It should be possible to provide the reasonable accommodation (e.g. not possible to provide accommodations that do not exist or are against the law).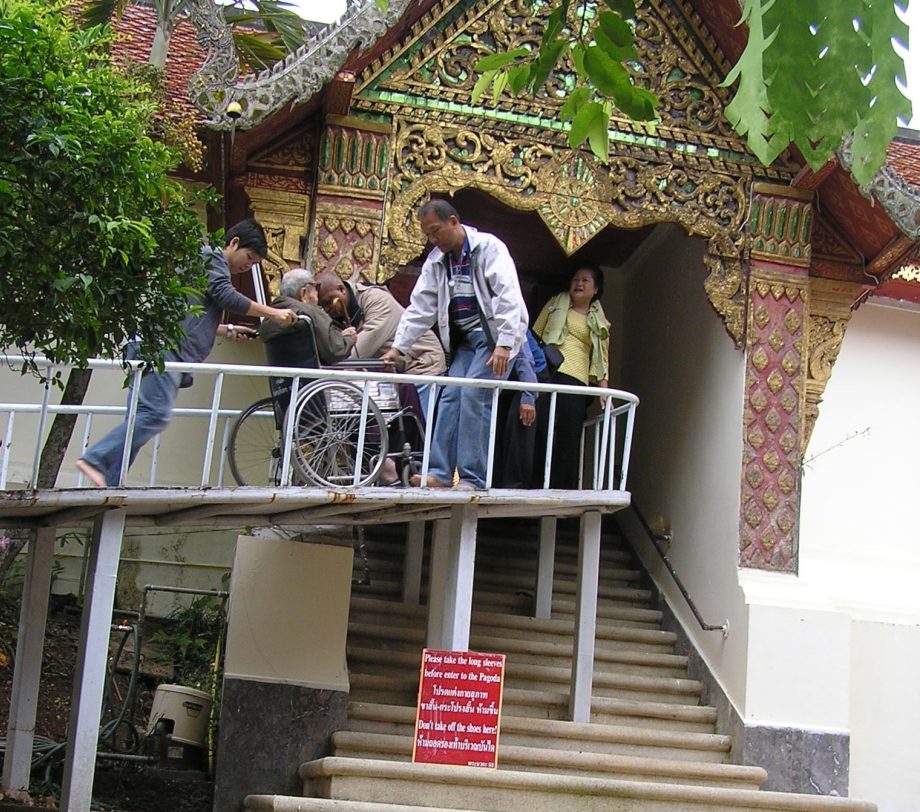 Reasonable accommodation must be financially possible to the organiser (e.g. insufficient budget available to the organiser makes it impossible). However, the burden of proof that a request is not 'reasonable' lies with the organiser and therefore, they are required to look at alternatives that are reasonable and financially possible.
In the context of participation of persons with disabilities in development processes, the following is needed:
Persons with disabilities are asked what reasonable accommodation they require in advance.
Action is taken by the organiser to provide those accommodations.
If required, the requested accommodations are discussed and negotiated with the person with a disability.
It may be noted that as accessibility increases, the need for reasonable accommodation would be reduced; but even when everything is fully accessible, some persons with disabilities would continue to require reasonable accommodation.
Examples of reasonable accommodation measures persons with disabilities may request include:
to be accompanied by their personal assistants or support staff to the consultation;
to have Sign Language interpretation;
to have computer-aided real transcription (CART) available in consultations;
childcare to be provided for women with disabilities requesting it during the consultation;
to have all material available in easy to read format;
to have the option to provide feedback in writing.
Non-provision of reasonable accommodation is discrimination.